While the exact causes of colic are generally unknown, one of the things that might trigger it is gastroesophageal reflux or swallowing too much air in their tummy during bottle feeding.
To try and prevent this, many of today's top brands have started making baby bottles specially designed to reduce the amount of air bubbles inhaled as they eat.
The key to finding the best baby bottles for colic and gas is to look for products with anti-colic valves, soft nipples, and simple latch design, and below, we've done just that.
So let's take a look at some great options that will hopefully help reduce your baby's crying and discomfort while eating, and eliminate both your and your baby's stress.
7. Tommee Tippee Advanced Anti-Colic Baby Bottle
These baby bottles for gas and colic by Tommee Tippee feature a revolutionary anti-colic straw that eliminates air bubbles from the milk as it passes through, thus reducing gas, spit-ups, and discomfort during and after bottle feeding.
Additionally, the star-shaped valve ensures the bottle won't leak no matter the positions it's held in. The bottle also features an award-winning nipple that any baby should accent thanks to its natural shape.
What customers love most about this anti-colic baby bottle set, apart from its effectiveness in reducing gas and colic, is the heat-sensing straw that turns pink when the milk is too hot.
Yass: 
Many parents claim it's the only bottle their babies accept due to the great nipple design
The design of the bottle and valve is indeed leak-proof
The heat-sensing material of the straw makes it easy to regulate the temperature of its content
Nope: 
Some parents claim the liquid flows a little too fast out of this bottle
Surprise your kids today:
6. Joovy Boob PPSU Bottle
The Joovy Boob bottles come in two options: high-quality PP and ultra-premium PPSU. The PPSU is clearly the superior material because it does not absorb odors or colors, and it's made to last.
You can safely sterilize the bottle repeatedly at high temperatures without having to worry about damaging it. The Joovy bottle comes with one of the most advanced bottle venting technologies on the market today, namely, the CleanFlow Vent.
This helps prevent nipple collapse and colic symptoms, which makes this product one of the best baby bottles for colic. Furthermore, this system is one of the easiest to clean and reassemble.
Yass: 
The shape of the bottle ensures a good grasp
A great product for breastfed babies, too
Moms can pair them with pump adapters and pump directly into the bottle
Nopes: 
Some parents claim the nipple is too long and there's a risk of gagging
The bottle may sometimes leak
Surprise your kids today:
5. Munchkin Latch BPA-Free Baby Bottle
The 8 ounces Munchkin Latch BPA-Free Baby Bottle is designed to create an easy transition between nursing and bottle feeding. It features an anti-colic valve to eliminate the air bubbles that cause discomfort, and the accordion nipple moves with the baby to reduce the symptoms of colic.
The nipple also releases the milk as the baby feeds to create a similar experience to breastfeeding. It is easy to clean the bottle with the wide neck design, and it can be placed on the top rack of the dishwasher. The bottle is made of BPA-free polypropylene to keep babies safe and healthy as they feed.
Yass: 
The anti-colic valve prevents air bubbles that may lead to colic and discomfort
The accordion nipple and latch design mimic natural breastfeeding, making it easy for babies to switch between bottle feeding and nursing
Nope: 
There have been reports of the nipple collapsing during feedings
Surprise your kids today:
4. MAM Anti-Colic Bottle – Best Baby Bottles for Gas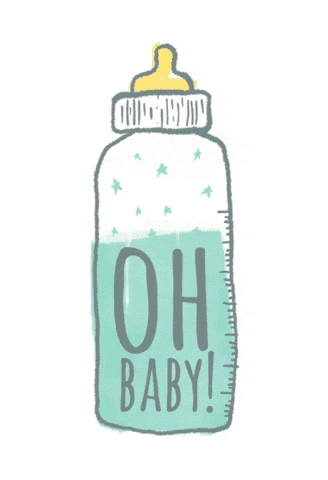 The 5-ounce MAM Anti-Colic Bottle is made of BPS- and BPA-free plastic and silicone and is one of the best baby bottles for gas. It features a vented base that regulates pressure to prevent air from flowing into the baby's tummy during feeding.
Babies can easily switch between nursing and bottle feeding with the SkinSoft texture and flat shape of the nipple. With its wide openings and five-piece design, the bottle is easy to clean and assemble.
It can also be self-sterilized in the microwave in just three minutes. Parents looking for an anti-colic baby bottle that works are sure to fall in love with this bottle's useful features and adorable graphics.
Yass: 
The soft texture and flat shape of the nipples allow babies to latch on when feeding
Its wide opening makes it easy to clean
The vented base regulates pressure and aids babies who are prone to colic, gas, and acid reflux
Nope: 
There have been reports of the bottle leaking if the lid and bottom are not screwed on tight enough
Surprise your kids today:
Recommended read: Since you're here, you might also be interested in finding a  great sterilizer so you can keep these bottles squeaky clean for your little ones!
3. Philips Avent Natural Newborn Baby Bottle Starter Set
The Philips Avent Natural Newborn Baby Bottle Starter Set contains some of the best baby bottles for colic as it includes three 4 ounce and two 9 ounce natural bottles made of BPA-free polypropylene. Their soft, wide-shape nipples encourage babies to switch between nursing and bottle feeding.
Colic is no longer a problem with the anti-colic twin-valve design, which vents the air into the bottle instead of their little tummies. You can also easily clean the bottles with the provided bottle brush, placing them in the dishwasher or boiling them for five minutes.
Yass: 
The flow and seal of the bottles do not cause babies to spit up or feel gassy, which is helpful in preventing or reducing colic
As they come in multiple sizes, you can continue using these bottles as the baby grows
The manufacturer uses only safe materials for this product
Nope: 
There have been reports of the milk coming out too fast, which can cause leaks and discomfort during and after feeding
Surprise your kids today:
2. Playtex Baby Ventaire Anti-Colic Baby Bottle
This Playtex baby bottle features an ergonomic, angled design that helps prevent reflux and even helps treat ear infections. This technology channels the air into the back of the bottle to prevent it from going through the milk. Plus, these bottles are BPA-, PVC-, and Phthalate-free.
Yass: 
Reduce gas better than standard bottles
Easy to clean
Comes with a break-proof and leak-proof guarantee
Nope: 
Surprise your kids today:
Suggested: Before you leave, you may also want to read about some great organic baby formulas.
1. Comotomo Baby Bottle
The 8-ounce Comotomo Baby Bottle is designed for babies who are transitioning from nursing to bottle feeding. It is made of hygienic silicone nipples with a soft body to make bottle feeding more appealing to babies.
Air bubbles are prevented by the bottle's dual anti-colic vents, while its wide-neck design makes cleaning a breeze. It can also be placed in the dishwasher or in boiling water for cleaning.
Yass: 
The wide openings make these bottles easy to clean
Comes with anti-colic vents that help reduce crying and spitting during feedings
The design of the nipple smoothes babies' transition from breastfeeding to bottle feeding
Nopes: 
Some parents have had difficulty in screwing the lid shut, and this caused the milk leaks from the side of the bottle
Surprise your kids today:
Safe Feeding Time 🍼
All the products on this list of the best baby bottles for colic and gas have received stellar customer ratings and are well above average at preventing colic caused by bottle feeding. Still, picking the best colic bottles for your baby is more particular to your situation than you may think.
Feel free to share your questions, thoughts, and experiences with anti-colic baby bottles in the comments below.
Editor's note: this post was first uploaded in August 2018
and has received multiple updates, including
the most recent one in July 2019.
The Mom Crib editorial team takes care that past articles are up to date in terms of the best baby products. We scour Amazon to find the products that are missing from our reviews and replace them. We also edit our blogger's articles and make sure that everything is nice and neat, as their amazing posts deserve! Stay in touch with us by following our social media accounts.